New ASUS ZenPower 10050mAh Black Power Bank USB Mobile Phone Portable Charger
Tips: Touch the image to zoom.
Tips: Touch the image to zoom.
New ASUS ZenPower 10050mAh Black Power Bank USB Mobile Phone Portable Charger
Beware of used refurbished units passing off as brand new units. We are a member of ASUS Partnership program. An authorized reseller of ASUS devices, here we guarantee all our ASUS products to be 100% authentic, brand new with 1 Year Manufacturer's warranty. You can validate ASUS authenticity and validity of warranty from the below link:
http://support.asus.com/download/options.aspx?SLanguage=en&type=4
Note: All our ASUS devices are factory sealed original WW (Worldwide) version.
Your devices often run out of battery when you are away from home or office? You do not need to afraid of this anymore when you have this ASUS ZenPower with you! Built in lightweight and does not take much of your space as it comes in credit card size. The power bank is small and weights just 215g and it will definitely fit perfectly in your palm. This little marvel built in 10050mAh battery and it's perfect for fully charging any smart device. Come in a year warranty for your peace of mind. Don't wait anymore! Grab this cheap yet good quality power bank now!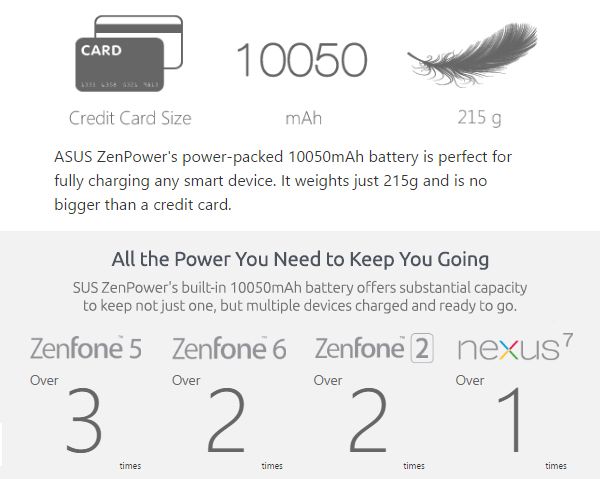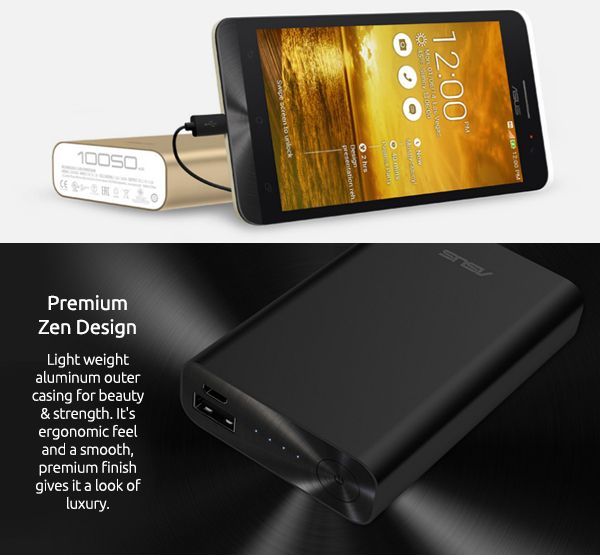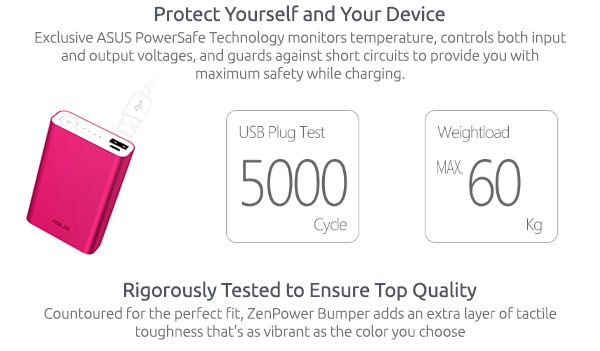 Package content:-
1X ASUS ZenPower 10050mAh power bank
1X USB charging cable
Returns & Exchange Policy
7-day return/replacement policy applies from the date customer receive the item.
For return/replacement claims:
STEP 1: Email HULALA at help@hulala.my and provide the following details:

Name :
Contact Number :
Delivery Address :
Voucher Number :
Reason of return :

STEP 2: Upon confirmation, HULALA's mailing address will be provided.
STEP 3: Faulty products must be delivered in its original packaging (including accessories, manuals, and documentation) to HULALA. Delivery costs to be covered by customer.
Replacement process will take place about 14 working days.
Return/Replacement claims which do not fulfill the steps above will not be processed due to missing information.
HULALA reserves the right, to change, modify, add, or remove portions of this Return/Replacement Policy at anytime. Changes will be effective with no further notice provided.
HULALA reserves the right to refuse any return/replacement claims for any reason at any given time.