OEM Standard Weathershields Door Window Visor TOYOTA Alphard & VellFire 2010-ON
Tips: Touch the image to zoom.
Tips: Touch the image to zoom.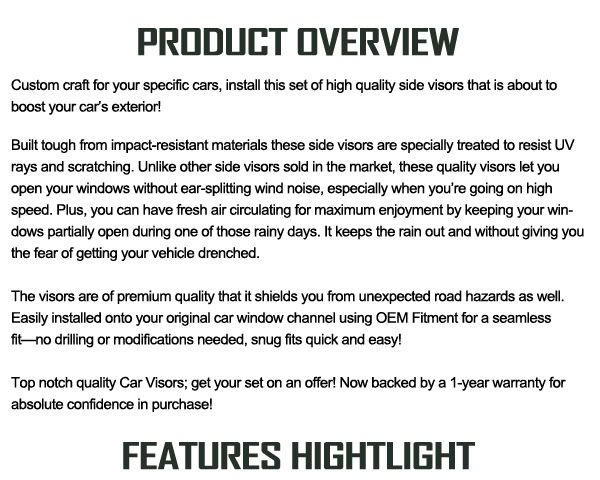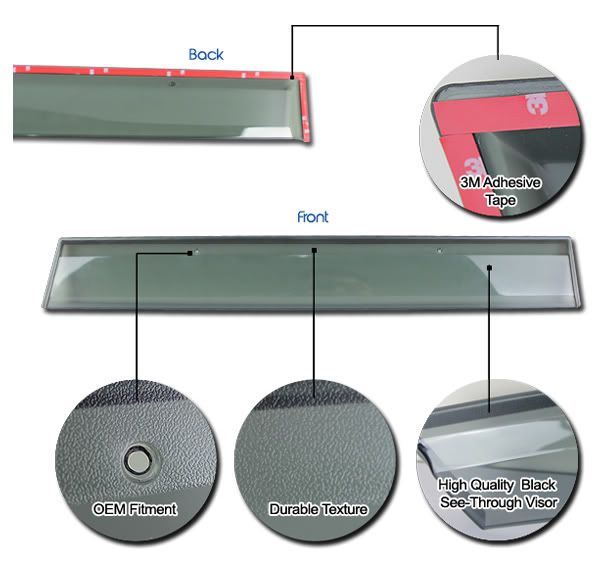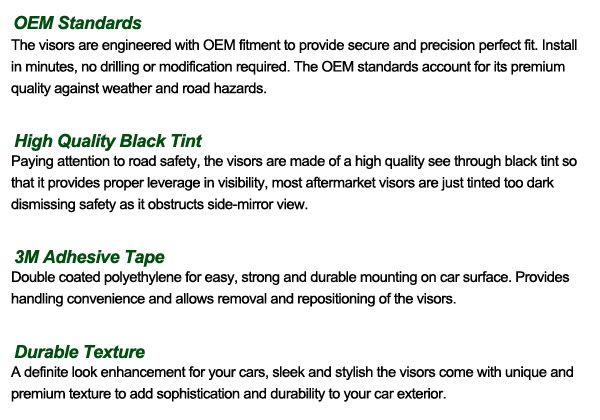 Compability:
TOYOTA Alphard 2010-ON

TOYOTA Vellfire 2010-ON
Package Content: -
2x OEM Standard Front Visors

2x OEM Standard Rear Visors

Fitting Bits (Screws and etc) included
Returns & Exchange Policy
7-day return/replacement policy applies from the date customer receive the item.
For return/replacement claims:
STEP 1: Email HULALA at help@hulala.my and provide the following details:

Name :
Contact Number :
Delivery Address :
Voucher Number :
Reason of return :

STEP 2: Upon confirmation, HULALA's mailing address will be provided.
STEP 3: Faulty products must be delivered in its original packaging (including accessories, manuals, and documentation) to HULALA. Delivery costs to be covered by customer.
Replacement process will take place about 14 working days.
Return/Replacement claims which do not fulfill the steps above will not be processed due to missing information.
HULALA reserves the right, to change, modify, add, or remove portions of this Return/Replacement Policy at anytime. Changes will be effective with no further notice provided.
HULALA reserves the right to refuse any return/replacement claims for any reason at any given time.